To place an order for Christmas Ornaments, please send me a private message on Facebook @PhotosByWhitneyLLC or an email to [email protected] Some of them can also be purchased in my online shop, www.etsy.com/shop/photosbywhitneyllc. I will have them with me at my next 6 events with the first one being the 2nd Annual Last Stop Christmas Shop this Saturday, November 11, 2017 at the Holiday Inn at Exit 7 in Bristol, VA. The event is from 10 am - 2 pm. I am currently working on more ornaments with different scenes to add to the selection that is in the photo below.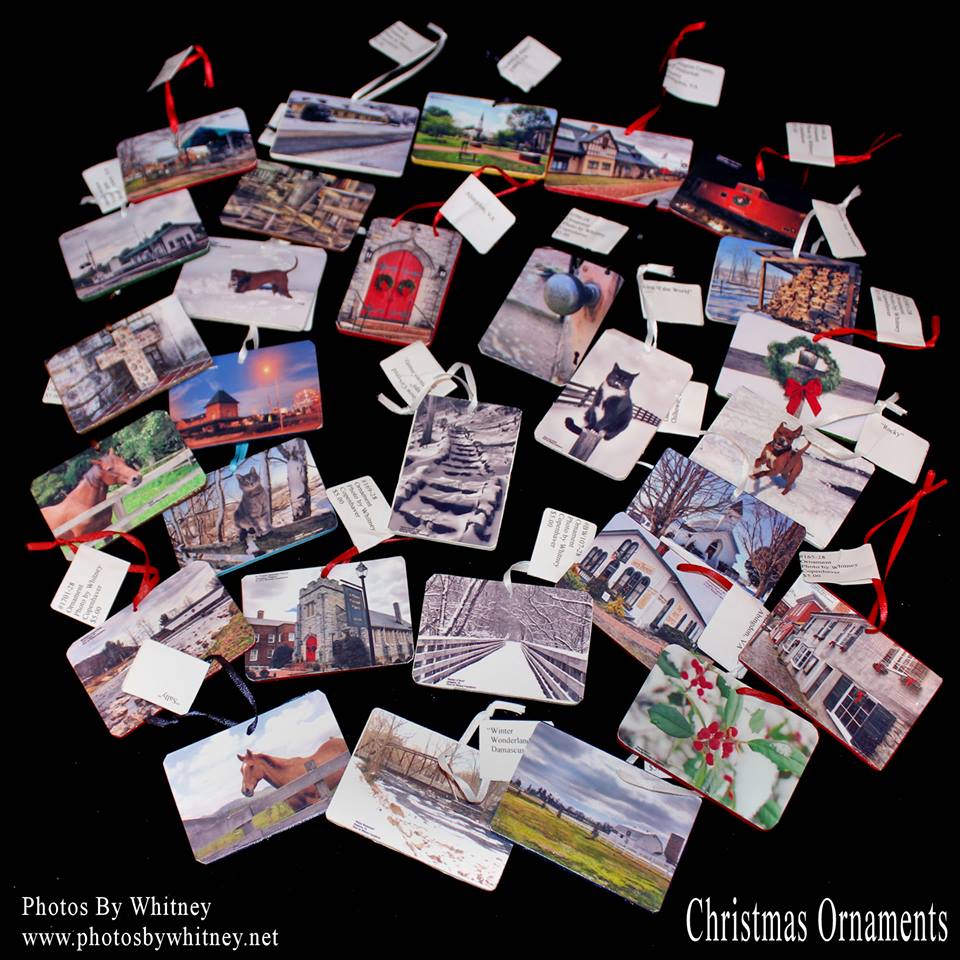 CONTEST
I need a creative title for my 2019 calendar. The theme for this calendar if Train Depots/Train Stations. All the photos in the calendar are of depots/stations in Southwest Virginia. I would like to see what my customers can come up with. I will pick the title that best fits the calendar. The person who comes up with the title that is used will receive a FREE 2019 wall calendar. These calendars will be available to purchase next year.
TO ENTER: Comment on the post I have pinned to the top of my Facebook page (www.facebook.com/photosbywhitneyllc) with a creative title for the calendar. Enter as many times as you like (1 title = 1 entry).
CONTEST DEADLINE: December 31, 2017
The winner will be notifed in January 2018. The winner will be announced on my Facebook page once he/she has been notified.
ANNOUNCEMENT:
The 2018 calendar theme is Virginia State Parks. The calendars will be available for purchase starting at my first festival next year in 2017. A list of my festivals will be available on my website at a future date.