I'm working on some new Original Acrylic Fluid Painted coasters for Meadowview Days (Meadowview, VA) coming up on Saturday, August 3, 2019.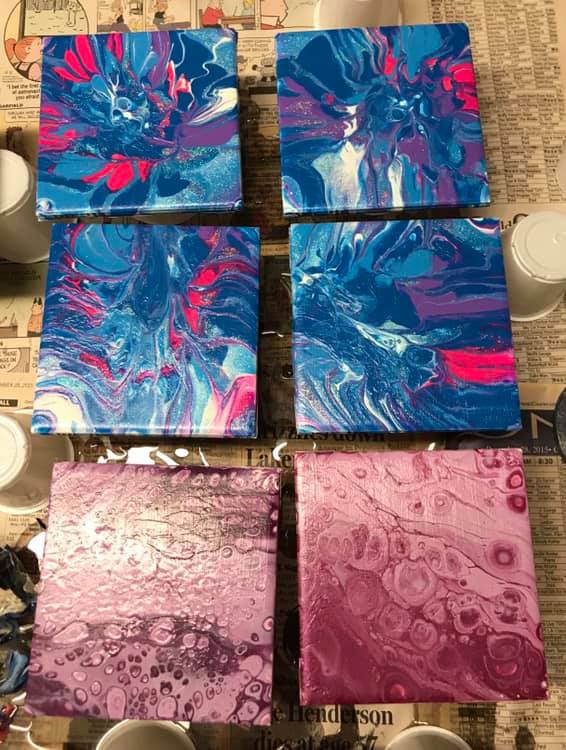 The 2020 calendar theme is......
"Country Barns"
It will be available for sale this spring in 2 different types, wall calendars & desk calendars.
My new Original Acrylic Fluid Paintings are now available in Hodgepodge On Main (201 West Main Street Chilhowie, VA 24319). My booth is upstairs (to the left in the corner after you reach the top of the stairs). The first vendor event/craft show that I will have them will be on October 6, 2018 at the Kick Off to Christmas event at the Holiday Inn in Bristol, VA (Exit 7).
To place an order for Christmas Ornaments, please send me a private message on Facebook @PhotosByWhitneyLLC or an email to [email protected] Some of them can also be purchased in my online shop, www.etsy.com/shop/photosbywhitneyllc. I will have them with me at my next 6 events with the first one being the 2nd Annual Last Stop Christmas Shop this Saturday, November 11, 2017 at the Holiday Inn at Exit 7 in Bristol, VA. The event is from 10 am - 2 pm. I am currently working on more ornaments with different scenes to add to the selection that is in the photo below.