I'm working on some new Original Acrylic Fluid Painted coasters for Meadowview Days (Meadowview, VA) coming up on Saturday, August 3, 2019.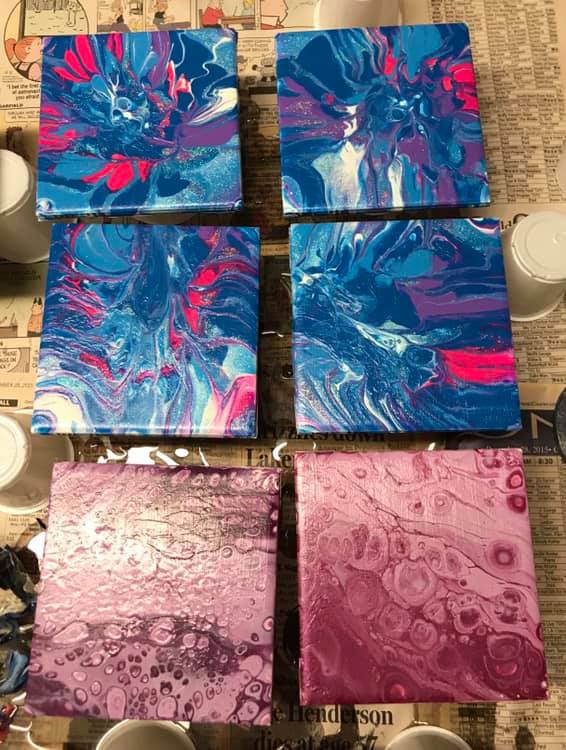 The 2020 calendar theme is......
"Country Barns"
It will be available for sale this spring in 2 different types, wall calendars & desk calendars.
ANNOUNCEMENT:
The 2018 calendar theme is Virginia State Parks. The calendars will be available for purchase starting at my first festival next year in 2017. A list of my festivals will be available on my website at a future date.